Logan G.
Age 14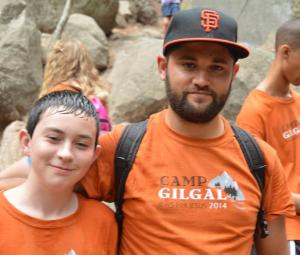 This year I had the pleasure of having Geronimo as a tribe leader in my cabin. So for my Gazette article I interviewed him. I found out that he likes authentic Mexican food but his favorite meal at camp was eggs and sausage. Geronimo is from Napa Valley, but is now living in San Francisco.
One of Geronimo's favorite things at camp was Capture the Degel. He said it made him feel like he was in war, planning what to do and when to do it. But, he said his favorite thing was worshiping and praising the Lord during devotionals and at the not-so-campfire campfires.
Geronimo's favorite Bible verse is John 6:28-29. He says that it helped him realize that no matter how much he messes up God will be there for him. I feel blessed that I was able to spend a week with Geronimo. Camp would not be the same without him.