Elizabeth R., Age 11
Tribe of Simeon
I chose Waffles because she is sweet, patient, compassionate and has an amazing personality! Waffles focuses on the needs of others. Whenever someone is homesick she is willing to step right up and help them!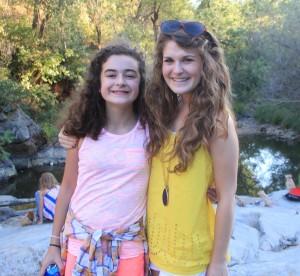 Waffles got her name because her golden hair reminded her parents of waffles! Waffles is a veteran Camp Gilgal member. She first started camp in 2003. Waffles' best experience at camp was meeting people who are now her best friends. Those friends are Acorn, Snapple and Bazooka. Waffles' favorite night game is Capture the Degel.
Now here is some basic information about Waffles. Her favorite colors are blue and green. Her favorite animal is her sister's dog because it is cute. Right now Waffles is preparing to apply for a master's program in nursing. Waffles has wanted to be a nurse since she was little.
Waffles is an amazing person who loves to be at camp and with Yeshua.