Anaelle S., Age 15
Tribe of Judah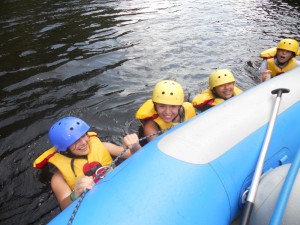 Scooter is very funny. He likes to sleep a lot. He wanted to be a tribe leader because he loves God and loves kids and he loves camp. Scooter's favorite thing in camp was the Movie Night. He liked it because the food was good and so was the movie. 
His favorite food is Chinese food and his favorite country is Israel because the Bible's story happened there.
Scooter loves to play extreme checkers and his favorite activity is lunch. Scooter is not as fat as he sounds. The end!