Alana F., Age 14
Tribe of Judah
If you have ever been to camp you know that it can be very hot. Also, if you have ever been anywhere you know that one of the best ways to cool off is the pool.
The pool is soooo nice. It is one of my favorite things about Camp Gilgal because it is cold, fun, and refreshing.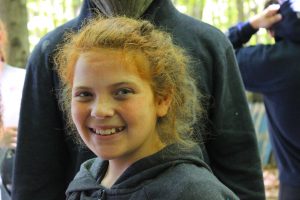 If you don't like to swim or forgot your swimsuit like I have done before, you can always hang with your buds. I mean, don't get me wrong. The game room is fun and all, but the pool is 1,000 times better.
The thing about the pool is you don't even have to put your full body in the water to have fun, you can dangle your feet in and talk to the counselors and campers. But… if you're anything like me you will just jump in without even testing the water first. In conclusion, pool time is the best time ever!!!!!!