Claire C., Age 9
Tribe of Reuben
Acorn has one sibling, who is Bazooka. She has two cats, Dodger and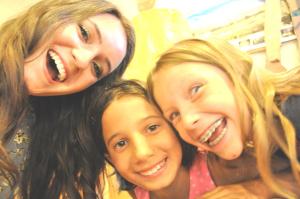 Rosie. Acorn enjoyed being a camper, then being a tribe leader most about camp. She is very adventurous, joyful, spontaneous, loving and fun at her home in San Francisco.
Acorn's favorite color is the wonderful sea foam blue. Her first year of camp as a camper was 2002. Acorn was born July 9th. She was raised all her life in San Francisco.
Acorn is not allergic to anything. And finally, Acorn's favorite candy is York Peppermints. Acorn is very pretty and much fun to be around all the time. She makes you happy, and helps if you are hurting.
The End!