Isaac Y., Age 13
Doc is one of the tribe leaders. He was born in New York City but lives in Salinas, California.
He works as a family doctor and specializes in homeopathy. Doc wanted to go to camp because he loves kids, camps, witnessing and the outdoors. Doc wanted to be a doctor because the Lord told him to, even though he himself did not want to become a doctor. Doc's funniest thing he has seen as a doctor is a bead stuck up his pastor's daughter's nose. The best thing about being a doctor as told by Doc is when the people he helps get better and they do not have to come back. 
Doc's favorite thing about camp is seeing young people learning to follow the Lord.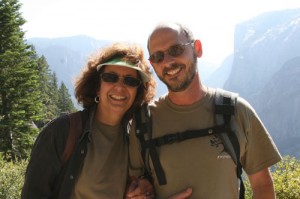 Doc's favorite color is green.
Doc's favorite thing to do at camp is to play music. He plays guitar, saxophone, chapman stick, flute and super cajon. 
Doc is also married to Ivory, besides all this great information.