Mekerah P., Age 15
In the past at teen camp, there will be a night when the campers will be escorted to a court of some sort to play a glorious game of dodgeball. On Monday night, campers were told to put on bug spray, close-toed shoes, and long pants, before being led to a basketball court, where nearly every camper assumed the game of dodgeball would commence. Just try to imagine the surprise when we walked through the court and continued on into the words around Camp Oakhurst.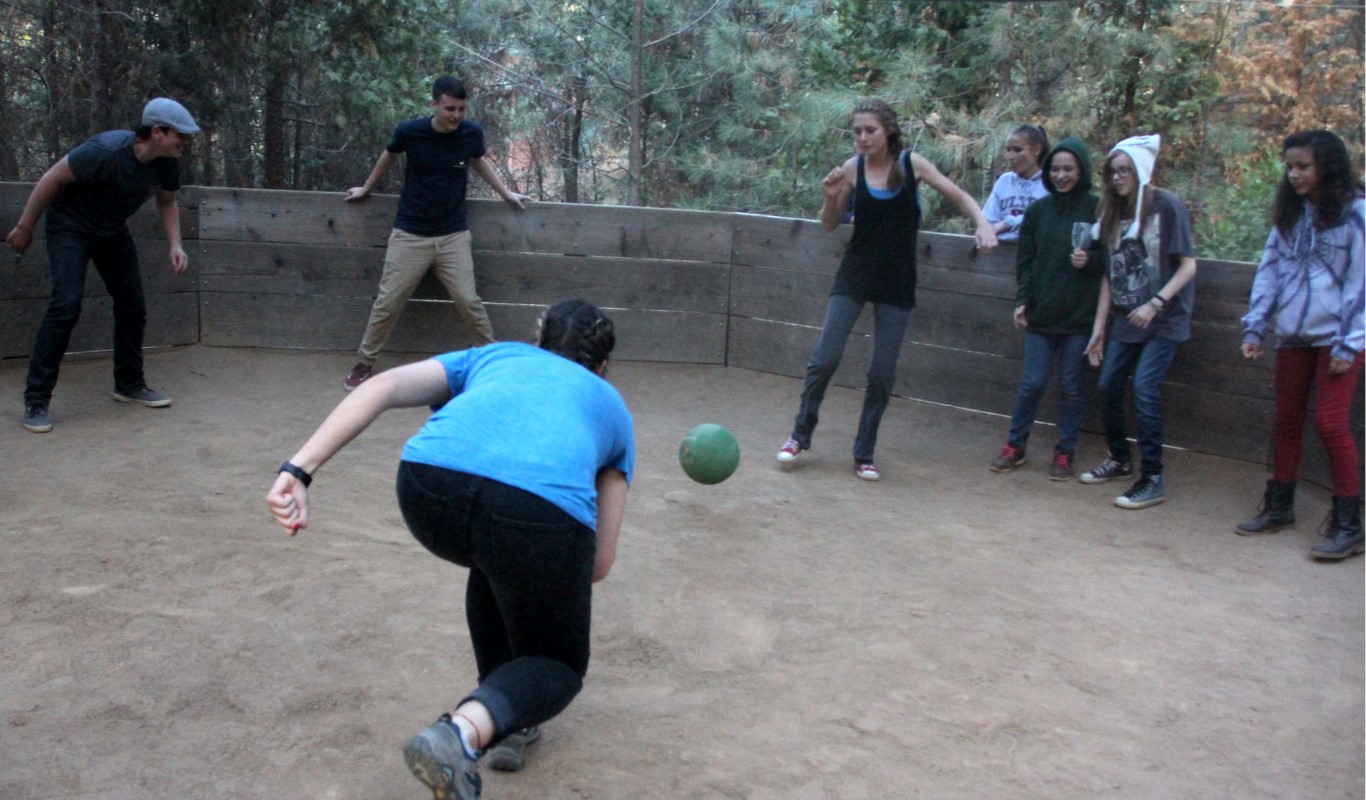 Eventually, we arrived at our destination, the gaga ball pit. About a quarter of the campers (myself included) had never even heard of the game before, let alone played it. The way gaga ball works is only actually slightly different from dodgeball. The game consists of throwing balls at each other, bouncing them off the ground, and attempting to dodge the balls when they come flying at you. The main differences between the two games is that gaga ball is played within a small, circular, gated pit, and only hits below the knee are able to get people out of the game.
One camper, Monique L., thought the game was fun, but also was of the opinion that the pit was too dusty to be able to both see and play ball easily. Madi H. also thought the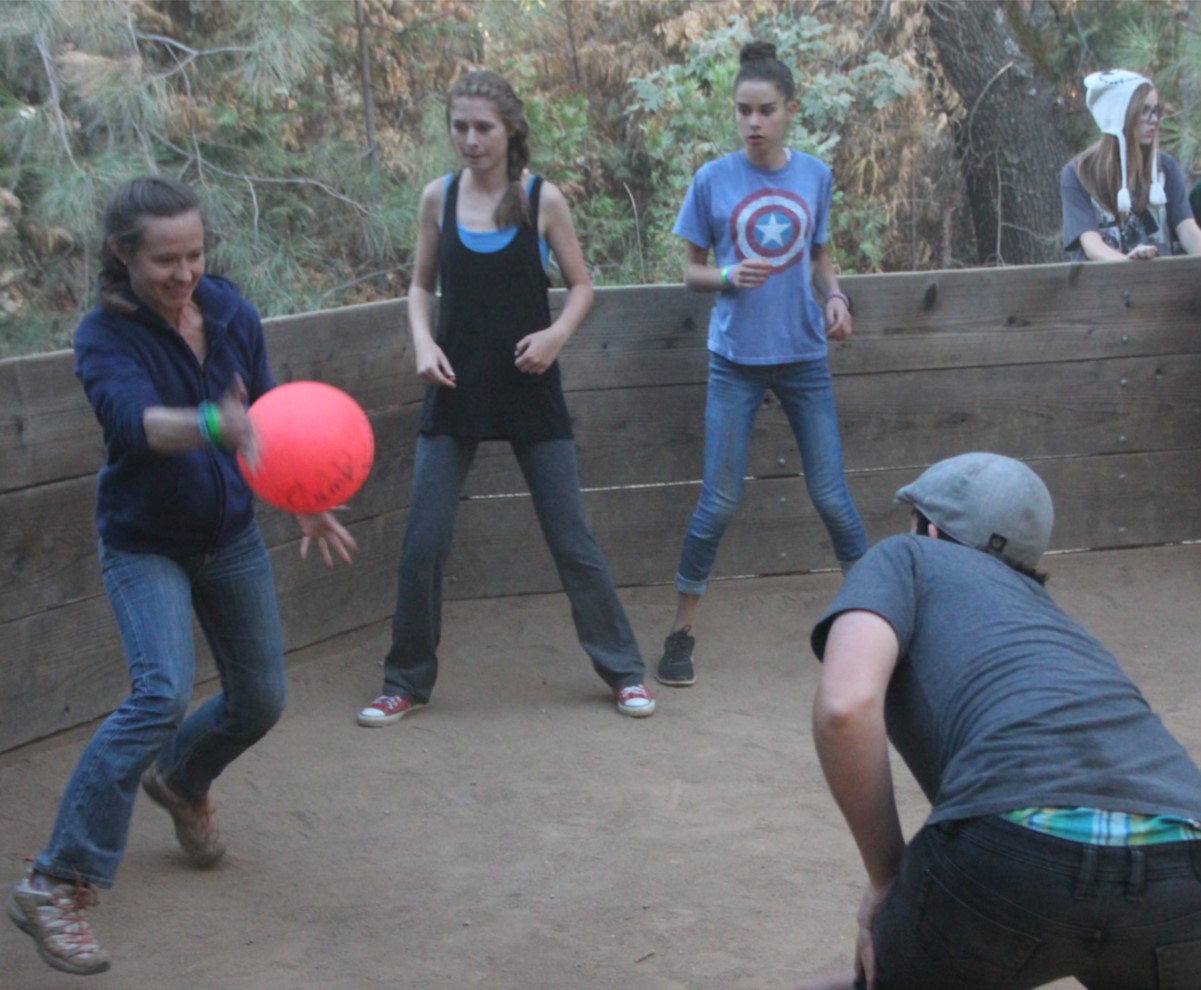 game was awesome, yet very dusty. In fact, most of the campers and staff enjoyed the game, but would have enjoyed it more if there was not so much dust in their eyes and noses when diving for the ball.
Some campers didn't agree with all the rules, some thinking they made the game too hard, others thinking it was too easy. Taliah S. was a camper who did not like the rule that the gaga ball had to be in the air and not bounce on the ground when attempting to get a fellow camper out of the game. However, Taliah also thought that the game was a very interesting experience since she had never played gaga ball before.
It shall be interesting to see if the tradition of dodgeball will continue through later years, or if the game of gaga ball will become a new tradition for Camp Gilgal teen camp.