Rachel M., Age 11
Tribe of Zebulon
Today was horse day. An amazing day filled with horseback riding and so many other grea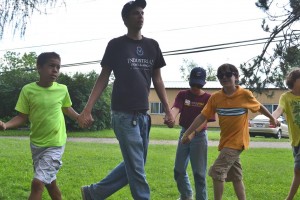 t things. I rode a horse called Macey. We went through the woods and down to Sunrise. Controlling the horses was a little hard, but you get the hang of it at the end.
My favorite part was the lady let us go and I got to ride by myself. I felt sababa!
Also we had Israeli Day. We did awesome activities like go Israeli dancing, and of course, horse time. We even had Israeli figs and dates. It was tov ma'od!