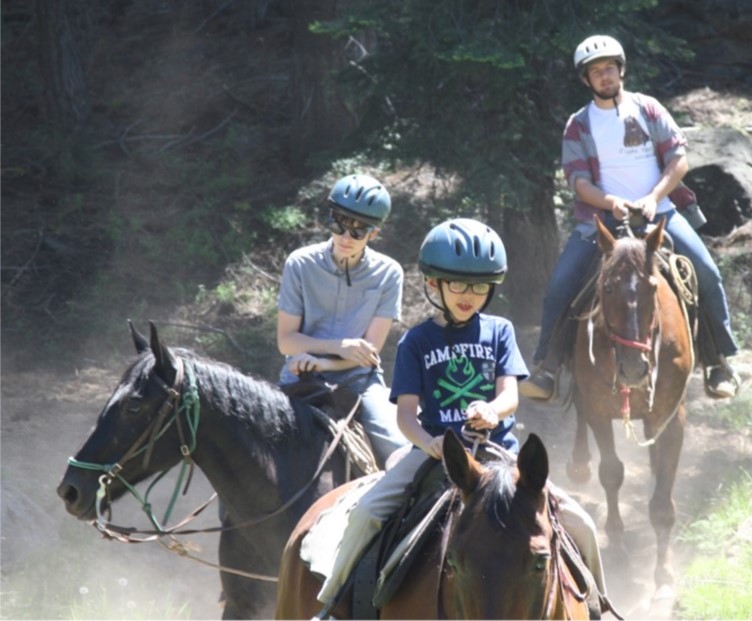 Talia W., Age 10
Tribe of Dan
The ladies went horseback riding when it was Men's Day. My horse's name was Tornado. He was splotched with brown and white like a cow.
Now I will interview Lily about horseback riding. Lily's horse's name was H2O. H2O was a nice horse but liked eating grass. Lily had a lot of fun horseback riding. It is her favorite thing to do. Lily's horse trotted once. Thank you Lily for the information.
I will now also interview Shalom. Shalom's horse's name is Booper. Her horse wasn't the nicest horse. She didn't trot once. Horseback riding is her favorite thing to do.
Horseback riding is fun for everyone. I love horseback riding. It is so much fun. Thank you for reading this Gazette article on horseback riding.