Bailey H., Age 11
Tribe of Zebulun
Oofnik is a very interesting tribe leader. In F.O.B., Oofnik sleeps. Oofnik's favorite cabin is Dry Gulch and his favorite tribe names are Judah and Reuben. Oofnik's favorite Bible story is Jesus' death and resurrection. When I asked him if he thinks his tribe will be Tribe of the Year, he answered: "Maybe…Lord willing."
Oofnik has an impressive history. H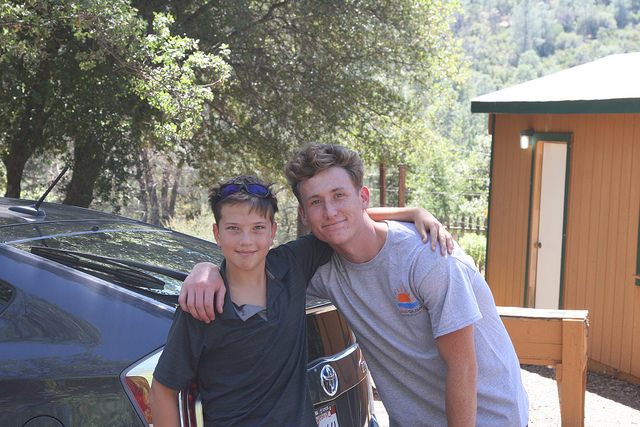 e has been part of a Tribe of the Year AND was Camper of the Year!
His favorite movie is Talladega Nights. His favorite animals are dogs and giraffes. When I asked him what his favorite month was, he couldn't decide between August and December. His most favorite day of the week is Friday.
If you are wondering about Oofnik's hobbies, wonder no more. While at camp, Oofnik spends his free time watching the campers and playing carpetball. Oofnik told me that his favorite show is Shalom Sesame Street, but he doesn't watch it any more.
Oofnik's favorite sport is surfing and his favorite word is "quite." He likes college-ruled paper much better than wide-ruled because he doesn't "feel like a kindergartener" when he writes on it. Since Oofnik originated from Shalom Sesame Street I thought it would be appropriate to ask him his favorite Hebrew word and it is Soof-ga-nee-YAH. That means Jelly Donut. Oofnik's lucky number is 777 and his favorite drink is boba.
Oofnik's favorite theme night is Utensil Night (because of the food) and he likes Men's Day better than horseback riding. He "maybe" wants to be out-of-cabin staff someday and his favorite color is pink and his favorite food is pizza. Oofnik is a fascinating tribe leader that you should meet for yourself.