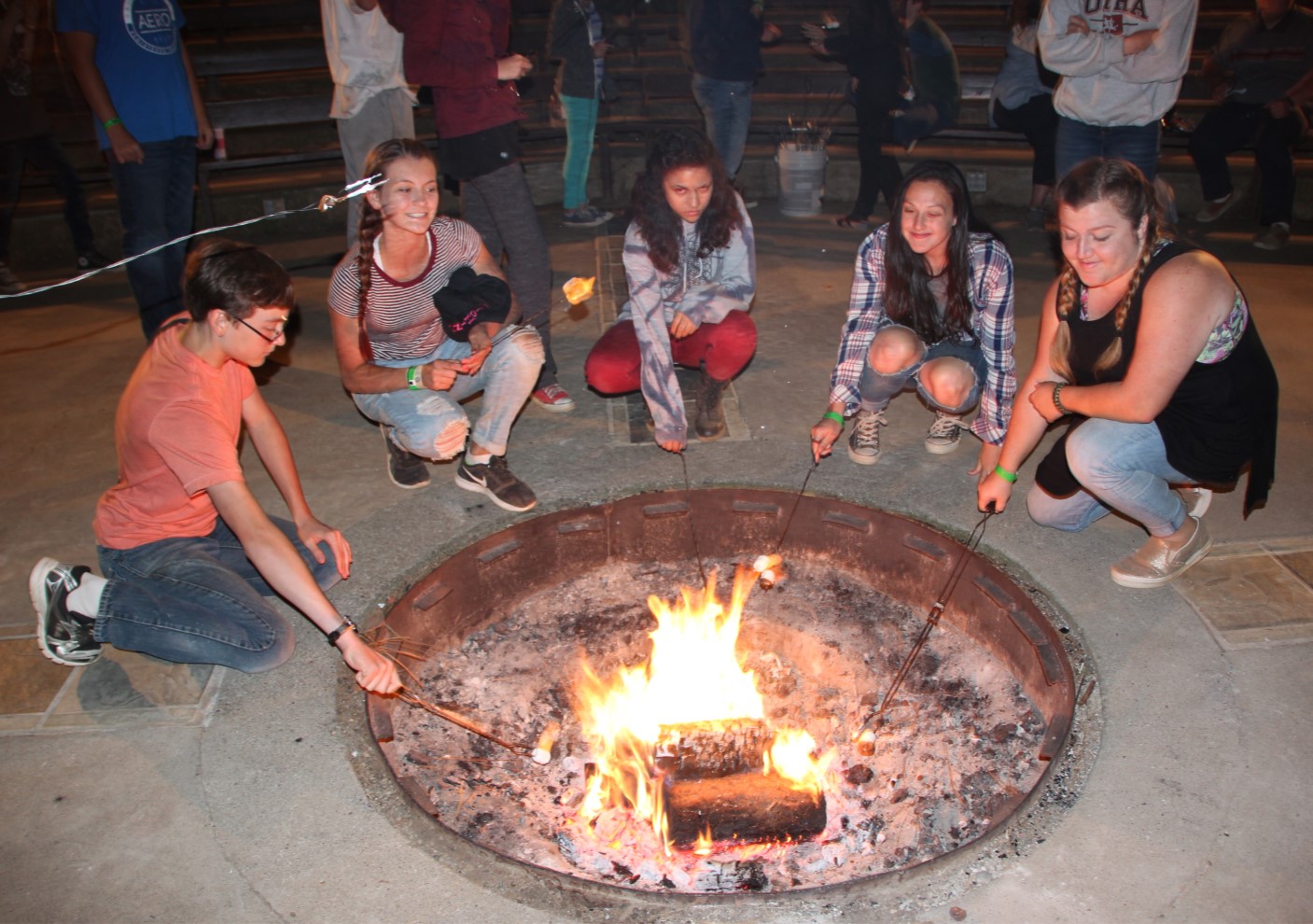 Laney P., Age 14
If you cannot tell by the title of this Gazette article, I will be writing about campfire. When I think of camp I always look forward to campfire because of s'mores and worship music. Now I will be asking other people what they like about campfire.
So my good friend Sarai said that she loves the s'mores. No wait! Just kidding, she changed her mind, she likes the testimonies because she is fascinated by their stories. Next I will be asking Pippin what she likes about campfires.
Pippin's answer was she loves worshiping the Lord and watching the flames. She also gave an extra fact on how she likes her s'mores. Incinerated!
I did a vote on how people like their s'mores. Golden brown won. The score was 8 to 6. I, as a burnt fan, am truly offended. In the wise words of Pippin, "Burnt is where it's at."
After interviewing some people, I noticed that we have mostly similar opinions on campfire, except for how we like our s'mores. Other than that we all like worshipping the Lord together as a camp family.