Gabby G., Age 14
Chalet Three is an awesome cabin to be in! We have such a good time together! My favorite things we have done are probably our night devotions and FOB (Flat On Bunk), aka "naptime." I love that we give each other fashion advice and do each other's hair. Our cabin is truly a blessing to be in.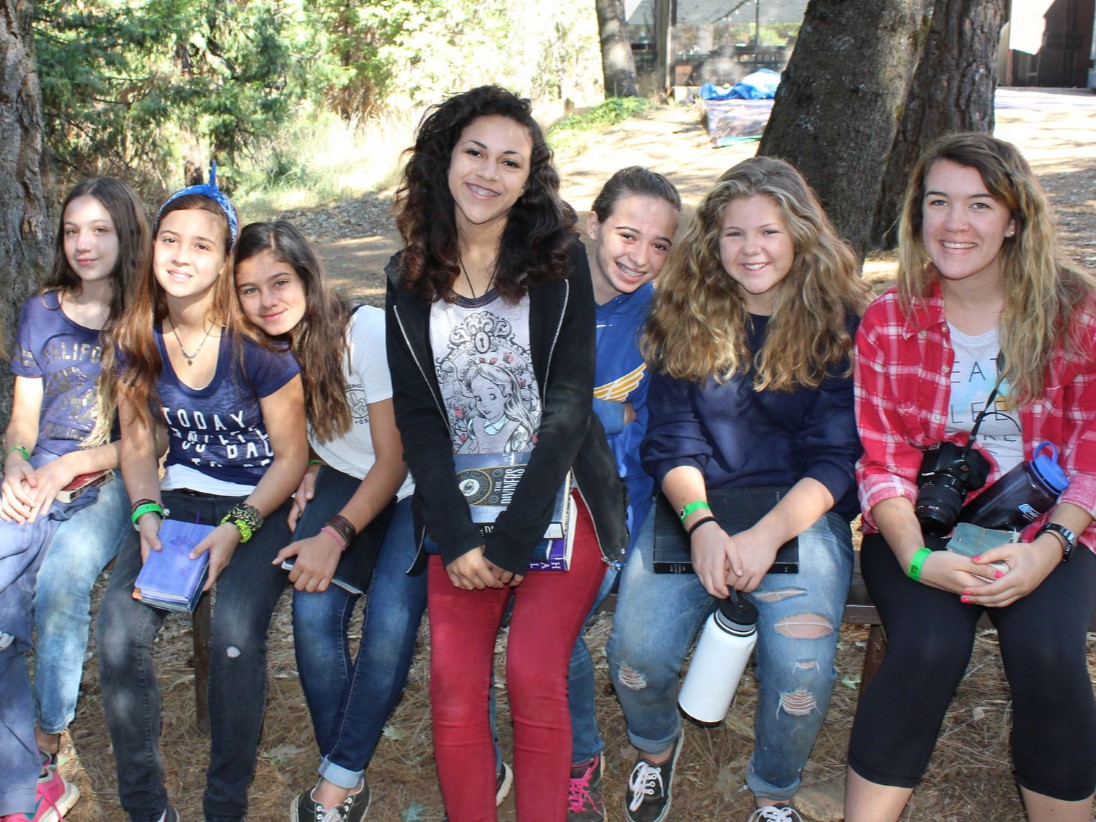 This cabin includes six amazing girls. We all get along and never fight. According to Angela, Zoe is energetic and fun. Her good friend Sophia likes doing the splits and talking about surfing. Fiorella is creative, fashionable, and sometimes can be a bit quiet, but once you get to know her, she's super nice! Angela can also be quiet but at times she can also be opinionated. Bella brings life to our cabin with her social, sweet, and loud personality. And of course there's me, whom Sophia describes as quiet. I don't know why!?!
Sauté and Pippin are our tribe leaders. They are super exciting and fun! Together they are making camp so enjoyable! Sauté (pronounced s­o­­­­­­­­­h-tey) is steady and keeps us organized. She is also practical and really kind. She's also bright, cheery, and very competitive. Pippin is spunky and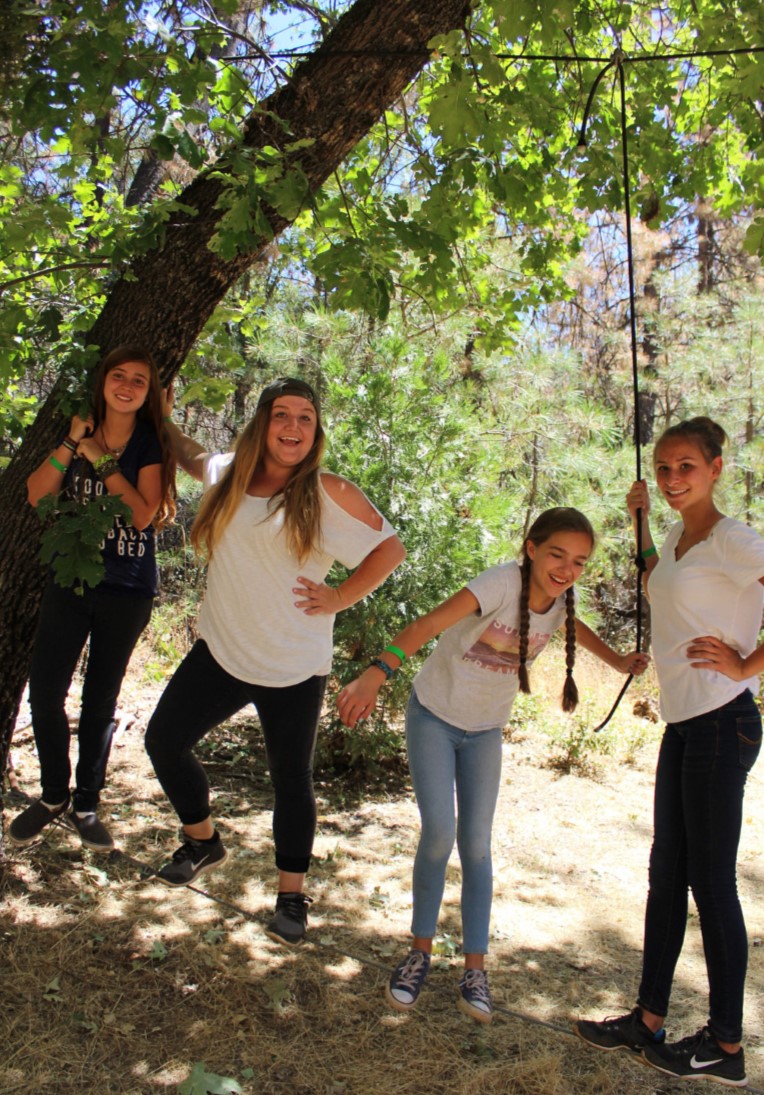 very laid back. She is super good at doing hair. I firmly believe that our cabin has the best hair. Both amazing tribe leaders work together to keep us happy and safe.
The layout of our cabin is where both walls are lined with bunks. The carpet is maroon with an imprint of letters on it. Beautifully, the lighting is really bright because there's lots of windows. We also have lots of wind circulating because we have air conditioning and two fans, which is super nice for a cabin. In the middle of the room there is a big mattress we use as a couch and really enjoy the extra space!
Together we are able to get things done quickly and efficiently. I asked Sauté how we do it. She said we get it done with teamwork, which is very true because each person has a job and we all work as a group. I'm personally glad we have cabin inspection every day because without it our cabin would be a mess. With everyone helping, cleaning isn't that bad, and it can actually be fun!
Chalet Three was really fun to be in! I'm going to miss the girls so much! The cabin wasn't too cramped and it never got too hot or cold. Each person adds a different aspect to the cabin. Chalet Three was definitely an unforgettable cabin and a blessing to be in.