Daniel C., Age 14
Tribe of Dan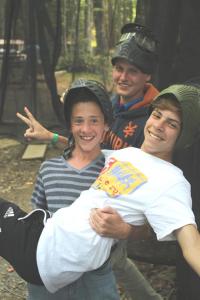 From the intense firefights to the long-range stand-offs, paintball was a great way to build friendships, strengthen communication skills and just flat out have an unbeatable time. Located across the road leading up to camp, the wooded course was very ideal for everything from team death match, to Blackhawk Down. Besides the range in game types the course had adequate cover. Paintball is also a great way to relieve unwanted stress. All in all, I would consider this time well spent!
Even though paintball seems extremely intense it is suitable for most people who are just looking to have a great time.
Although I was very unnerved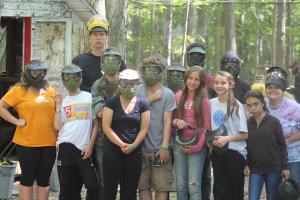 during my first round, I very quickly overcame it and was able to enjoy my time to the fullest. When I look back on that day I am so happy I took part in this fun and adventurous activity. Through the pre-game attack strategy, we had great teambuilding discussion and during the game, there was vital communication while moving to cover, so that I wouldn't be caught in the cross-fire.